How do I register my child?
Registration for SWAM is an exclusively online process. Those without computer/internet access may contact us at 1-888-530-5618 in order to request that a SWAM volunteer register information on their behalf.
Our fall session runs from late September to December and our winter session from late January to April.
Thank you for your continued support, unfortunately we will not be holding lessons this fall, although we are looking into alternative programming so stay tuned!
Here is the link to the official SWAM Canada Statement.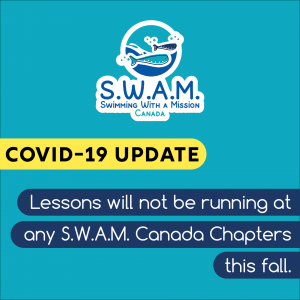 Note: If you fill out an enrollment form for the fall session, between February and September, you will be contacted at the beginning of September and if you fill out an enrollment form for the winter session, between October and January, we will contact you at the beginning of  January.